Deputy Minister of Transport Le Dinh Tho has received and worked with Ambassador of the Republic of Belarus to Vietnam Vladimir Goshin on 21/3.
At the meeting, Ambassador Vladimir Goshin said that Belarus is establishing a joint venture to produce automobile "MAZ-Asia" in Vietnam. The Belarusian government attaches great importance to the success of this joint venture.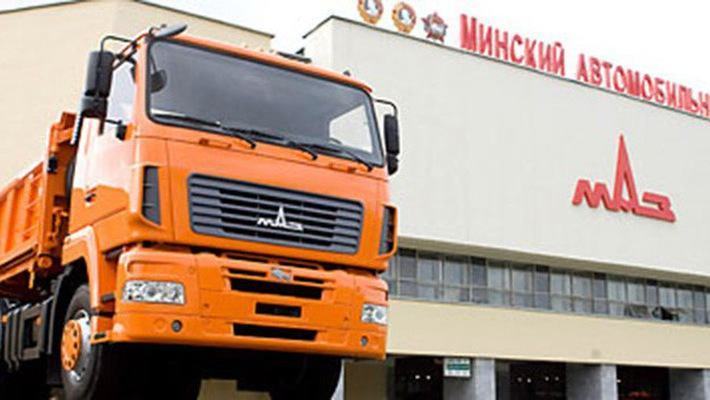 Belarus is urgently completing relevant procedures that meet the requirements of Decree 116/2017 / ND-CP to import automobiles in Vietnam.
Ambassador Vladimir Goshin said Belarus is ready to meet the legal requirements of Vietnam under Decree 116.
"Belarus wishes to receive the support of the Ministry of Transport for the operation of the automobile joint venture" MAZ-Asia "as well as guide and issue the type certificates of Belarus cars for importation. to Vietnam, "Ambassador Vladimir Goshin suggested.
Deputy Minister Le Dinh Tho said that the Ministry of Transport is ready to guide the regulations, forms of certificates of Vietnam to the Belarusian business.
Earlier, in mid-2017, President Tran Dai Quang had an official visit to Belarus.
During the visit, the two countries signed an agreement to allow Mazda, one of the largest automakers in Eastern Europe, to export 400 trucks (including 200 trucks and 200 sets of chassis). total value of 18 million USD to Vietnam.
In addition, the Minsk Automobile Manufactory Corporation (MAZ) has been granted a quota of 750 cars assembled into the Vietnamese market with zero tariffs over the next three years and about 4,000 sets of chassis assembled in Vietnam. next 5 years.
These agreements are within the framework of the FTA between Vietnam and the Eurasian Economic Coalition, effective October 10,
The trucking plant of MAZ is being built 40km from Hanoi and expected to come online later this year, the Belarusian Telegraph reported.
"We plan to assemble about 1,000 cars a year worth US $ 40 million just for the Vietnamese market, in addition to export to ASEAN countries in the future," said MAZ President Dmitry Katerinich. .