Mazov Mazowiecka Automobile Plant is also granted quotas for the export of 400 trucks and 750 cars assembled in Vietnam in the coming years.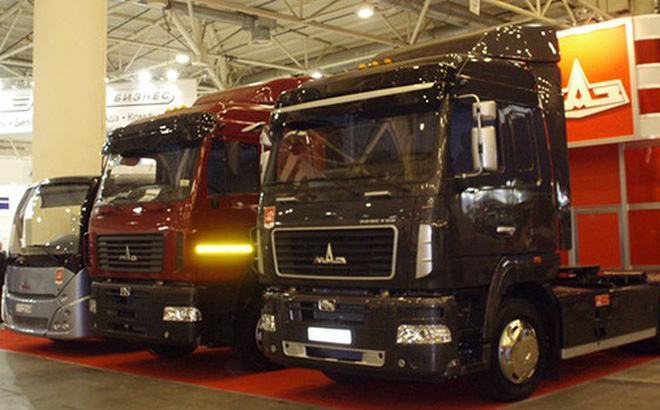 At a press conference on the occasion of the one year anniversary of the free trade agreement between the Eurasian Economic Co-operation and the European Union, Vladimir Goshin, Ambassador of the Republic of Belarus to Vietnam, Belarus manufactures and assembles trucks of Minsk Automobile Manufacturing Plant "MAZ" in Hung Yen province will officially come into operation by the end of this year.
"The implementation of the Mazowieckie Minsk Automobile Plant's production and assembly projects is significant for both parties, because it is a project of "said the ambassador.
Goshin added that other Belarusian enterprises would invest in industrial production in Vietnam.
Belarus is poised to develop stronger joint ventures and to step up its localization of its products, as well as to transfer technology and train its technicians, Ambassador Goshin said.
Under the agreements signed in the framework of the agreement, the  MAZ truck assembly venture  will have to ensure a localization rate of 40% by 2020 to allow for consumption in Southeast Asia at a rate equal to 0.
"We see Vietnam as a" springboard "to strengthen its position in Southeast Asian countries and together with Vietnam to produce goods to penetrate into neighboring countries including ASEAN countries." he said.
Ambassadors of the Eurasian Economic Union and representatives of the Ministry of Industry and Trade at the press conference. Picture: Minh Tuan
Mukai Kadirkulov, Minister for Customs Cooperation, said that the Minsk MAZ truck plant has a designed capacity of 1,500 units / year.
The two sides also agreed in 4 years, the Joint Venture will have to achieve the localization rate of 40%, by the manufacturing enterprises in Vietnam.
Kadirkulov said that in the future, many Vietnamese-Russian and Vietnamese-Belarusian joint ventures will be established in Vietnam in the field of machine manufacture and commodity production to meet the demand of the countries. in ASEAN.
During a visit to Belarus by President Tran Dai Quang in late June 1977, the two sides signed an agreement allowing MAZ to establish two joint ventures in Vietnam named MAZ Asia to assemble trucks and MAZ Zenit centered on passenger cars.
In addition, the Mazowiecka Mazowiecka Automobile Plant Joint Stock Company is also granted quotas for the export of 400 trucks and 750 cars assembled in Vietnam in the coming years.